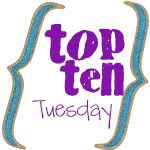 I am privileged right now to live this life that I have been given. In no particular order, here are my top ten reasons for loving this crazy life.
Cooking daily with super fresh and healthy ingredients straight from our very own farm.
Being married to my best friend for 10 years and we are still best friends.
Hearing night noises- cicadas, crickets and other night insects/creatures that sing to me each night, just like they did in my childhood home. I can hear them outside my window as I write.
Being with everyone in this family all day, every single day (sometimes this drives me crazy, too)
Seeing new life over and over. Just this morning I watched the awe in my children's eyes as they gazed at seven brand new tiny little baby bunnies nestled in a soft nest of rabbit fur.
Learning with my kids and reading so many great books together.
Living within our means and without debt - this is freedom.
Itty Bits and her soft baby cheeks to snuggle and kiss
Three wonderful, dirty, energetic, growing, loud, creative boys to keep my from learning the meaning of boredom and loneliness.
The sense of God's presence in and through my most difficult days. He IS a Good God!